If you want to hire our services or want to contact Barbara:
Rates within the city limits of Frankfort. Effective January 1, 2017*
Pet Sitting: $15.00 per visit
Dog Walking: $20.00 per walk
Dog Bathing: $35.00 animals under 30 lbs.; $45.00 for animals 30 lbs. and over
Nail Trims: $15.00 per animal
Discounted Weekly Rates Available

*Call 502-682-4318 for rates outside the city limits, which are based on mileage.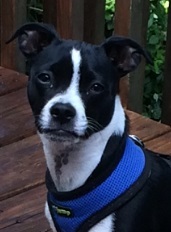 Winter Schedule has Ended
The dreary months of winter are behind us for the most part. We are now accepting new clients. Our schedule is filling up quickly, so if you're planning a vacation or business trip in the coming months, please give us a call. It's a privilege to take care of your pets.
If you have questions about this website:
Email: questions@barbaraspetcareservices.com
Please read our Policies and Procedures before contracting our services. Also, read this website's Privacy Policy.