If you want to hire our services or want to contact Barbara:
Rates within the city limits of Frankfort. Effective January 1, 2017*
Pet Sitting: $15.00 per visit
Dog Walking: $20.00 per walk
Dog Bathing: $35.00 animals under 30 lbs.; $45.00 for animals 30 lbs. and over
Nail Trims: $15.00 per animal
Discounted Weekly Rates Available

*Call 502-682-4318 for rates outside the city limits, which are based on mileage.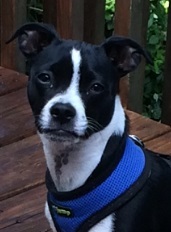 Winter Schedule
Please note that Barbara's Pet Care Services will be operating on a limited basis through the winter months of December, January and February.
In addition, we will offer pet sitting services ONLY to established clients during the upcoming holidays -- Thanksgiving Day and the subsequent weekend, Christmas Eve, Christmas Day, New Year's Eve and New Year's Day. For established clients, if you know you're going to be traveling and need my services, please schedule ASAP as my holiday schedule is quickly filling up. -- Barbara
If you have questions about this website:
Email: questions@barbaraspetcareservices.com
Please read our Policies and Procedures before contracting our services. Also, read this website's Privacy Policy.
Disclosure: We are a participant in the Amazon Services LLC Associates Program, an affiliate advertising program designed to provide a means for us to earn fees by linking to Amazon.com and affilated sites.