If you are interested in learning more about our services, please feel free to contact us.
Rates within the city limits of Frankfort. Effective January 1, 2017*
Pet Sitting: $15.00 per visit
Dog Walking: $20.00 per walk
Dog Bathing: $35.00 animals under 30 lbs.; $45.00 for animals 30 lbs. and over
Nail Trims: $15.00 per animal
Discounted Weekly Rates Available

*Call 502-682-4318 for rates outside the city limits, which are based on mileage.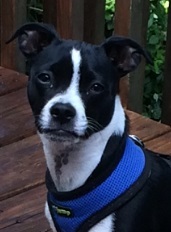 If you have questions about this website:
Email: questions@barbaraspetcareservices.com
Please read our Policies and Procedures before contracting our services. Also, read this website's Privacy Policy.