This blog will be used to relate personal stories and helpful information about pets and animals in general. All articles are written by the business owner, Barbara Murray, unless indicated otherwise. Unlike many blogs, we have no comment section. However, comments are welcome via email or on our Facebook page.
Pet owners expressing concern about whether animals are in danger in this coronavirus (COVID-19) pandemic are being bombarded with tons of information, some of which is misleading and downright scary. Fortunately, major government agencies and veterinary associations are publishing the facts as currently know. However, we need to be aware that because this is a novel virus, scientists are learning more information almost daily and the knowledge changes. Read More
Just like with humans, it's not necessarily a good thing for your cat to be overweight. Obesity can increase the likelihood of a variety of health issues. For example, the increased weight increases the risk . . . . Read More
A friend of mine that's known me for 30 plus years told me a couple weeks ago that she realized where I was and what I was doing that particular morning and she cracked up laughing, saying aloud, "Now, that's a dream come true." When she shared this with me, she said that she "found it amazing that someone would pay Barbara Murray to play with puppies." Yes, that's what I was doing, playing with pups and yes, I was getting paid and I find it quite amazing too. Read More
Do you want to go hike with your four-legged friend? Are you wondering about the essentials that you need to bring when hiking with dogs? If so, Tim Fox has compiled a list of essentials for your convenience. Read More
Are you ready to bring a new pet home? In a guest post Jessica Brody offers some advice to help you fully anticipate and prepare for your journey as a first-time pet parent. Read More
Guest author Kent Foster of PupsBest.com offers tips on helping your dog adjust after a move to a new home. Read More
In a guest post Sienna Penfold writes: "You know how they say that a dog is man's best friend? Well, millions of cat owners would beg to differ. Cats are soft, cute and vivacious little creatures that love snuggling and playing. And who can blame them, really? Relationships that people build with cats are deep and long-lasting. These are just some of the reasons why you need to consider owning a cat, so let's delve deeper into the issue." Read More
The latest concerns about dog food and horse feed involves two new investigations being conducted by the FDA. One involves a link between dog food products containing legumes and/or potatoes and heart disease in dogs. Another FDA investigation involves a common additive in cattle and poultry feed that is deadly to horses. Read More
If you've met a few kittens in your lifetime, chances are you've encountered more than one with runny eyes, who sneeze a lot and appear to be just miserable. This is because kittens . . . . Read More
Guest author Zara Lewis offers tips on helping your new dog adjust to your home. Following this practical advice can help make the transition comfortable for your human and furry family members. Read More
As of July 1, 2018 our business became responsible for paying Kentucky sales tax. For our regular clients, this will of course affect the total amount normally charged. However, it should be noted this is NOT a rate increase. We simply must collect the 6 percent sales tax owed to the Commonwealth of Kentucky and pass it along to the revenue department. Read More
L.I.F.E. House in Frankfort, Kentucky has saved thousands of pets over the years and continues its important work with an all-volunteer staff. Betty J Martin, the president, shares with us a bit of the history and goals of the organization. Read More
A service dog is more than an accessory - it's a living animal with its own needs. A service dog can greatly improve the quality of life for a person with special needs or disabilities, but only if he or she chooses the right dog, under the right circumstances. Autism Home Support Services offers tips for anyone considering getting a service dog. Read More
The Franklin County Humane Society, like many other organizations around the world, works to reduce the feral cat population in the local area. If you'd like to help with this worthwhile program or are just curious what TNR is about . . . . Read More.
If you own a dog, you're probably well aware of all the problems that can be caused by fleas and ticks. Some of them are "less serious", like constant itchiness, while some might even require a trip to the vet's office if not noticed on time. This is why it's always a good idea to know how to get rid of fleas and ticks and how to prevent your dog from getting them ever again. Read more in this guest post by Zara Lewis
To the majority of us, pet owners included, pet first aid is just not something we think about in our busy routines of getting through life. However, that can quickly change for a pet owner when your treasured companion suffers a sudden injury or perhaps eats something toxic. Then what do we do? Join us to learn Pet First Aid and CPR in Frankfort. Read More
With so much stress going on in today's world, it's no wonder all of us are looking for ways to get healthier and happier. While for many this means joining a gym or eating better, which are great ideas, one of the easiest and most enjoyable options is adding a friendly and lovable kitty to your life. Read More in this guest post by Emily Parker
Thanks to scientific research, we have known for quite some time that domesticated dogs, the furry friends we love like family, descended from wolves and more specifically from grey wolves. However, in recent years researchers have been in conflict as to how, when and where this evolution came about. Read More
My opinion on declawing cats with an update about recent legislation banning this horrific practice. Read More
Answers to questions about the causes, symptoms, treatment and prognosis of Cushing's disease in dogs. Read More
In a guest post Isabella Miller, of Me Puppy, writes about the advantages of adopting an older dog as compared to adopting a puppy. Read More
Guest author Zara Lewis offers all pet owners something we need - useful tips on how to maintain a clean odor-free home for us, our families and our furbabies. Read More
Cats diagnosed with FIV can live comfortably for years with the disease. Know the symptoms and know how to help your pet thrive without infecting other animals. Read More
Lumps and bumps, especially under a dog's or cat's skin are a common occurrence. In the majority of cases these lumps and bumps are not serious. However, in a few situations lumps and bumps can be a symptom of serious illness and disease and therefore should always be examined by your veterinarian. Let's look at some common causes of those lumps and bumps. Read More
Welcoming a new puppy into your home is an exciting event. You now have a new member of the family that needs to be looked after and cared for, and puppyhood is a time of rapid growth and development. When it comes to nutrition, puppies require different levels of nutrients than older dogs . . . . Read More
It's time for an annual checkup and vaccinations which means a visit to the veterinarian. So, Dylan's brother Knox comes for a visit and the sibling rivalry is renewed. Read More
Maintaining a home aquarium needn't be a costly or time-consuming business - often doing small regular maintenance tasks will solve bigger problems from happening in the long run so it's best to set up a standard routine as early as possible. Read More
In a guest post Zara Lewis offer tips on helping your dog cope with arthritis and painful joint problems. She includes tips on exercising and diet in order to help your dog maintain a healthy weight and . . . . Read More
If you're considering getting a bird for a pet, do your homework first and see if you're ready for what can be a long-term commitment when caring for these wonderful creatures. It's also a good idea to speak with a veterinarian prior to bringing your pet bird home. The first stop on the way home . . . . Read More
Winter presents its own set of unique circumstances for pet owners to deal with. Learning a few tips for winter pet care can help us through the cold snowy months. Read More
Dylan makes me smile several times every day and often laugh aloud. His first experience with snow this past week was hilarious. I laughed until the tears were streaming down my face. Read More
Zara Lewis offers useful tips on how to help your puppy through the teething process. Her personal experience about what she has learned includes what to do and what not to do about your puppy's diet and how to eliminate destructive behavior as your puppy goes through this natural process. Read More
Janice Lloyd and Richard Squires of James Cook University answer the question: While watching my cat engaging in yet another battle with my shoelace, I noticed that he seemed mainly to use his left front paw. Do animals have a more dextrous side that they favour for particular tasks, just like humans? – Mike, Perth. Read the answer.
So, you're thinking about or have already decided to give someone on your gift list a pet this holiday season. Personally, I can think of nothing more adorable than a kitten or puppy. However, I would ask you to stop and think this through to the end. I can give you many many reasons to own a pet and at the same time tell you giving someone a pet as a present is not always the best thing. Read More
Support your local Feeders Supply store as they host the annual Picture Your Pet With Santa fund raiser for local shelter and animal rescue organizations the first two weekends in December. Read More
Cindy Aldridge of Dog Friends shares three tips that will help new pet owners with that first puppy. Read More
The winner from participants who played our Dog Trivia Game has been chosen. Read More
In a guest post, John Howes of Petcareup, offers a list of benefits of using kennels for our dogs. Read More
An FDA information sheet of frequently asked questions and the answers about animal drugs. Read More
My 13-month-old pup, Dylan, plays with a semi-undomesticated cat named Dawg that comes into his territory, our fenced-in backyard, most every day that it's not raining. The two of them are friends one day and enemies the next, or friends for ten minutes and enemies for five or twenty. It varies each time. Read More
Kudos to the California lawmakers! The state has become the first in the nation to outlaw pet store sales of puppies, kittens and rabbits from breeders. California's law came about because of the predominant number of baby animals for sale in pet stores that come from puppy mills, kitten factories, and breeders just looking to make a buck. Read More
Most pet owners know that a bit of preparation and common sense go long ways in making holiday celebrations safe events for our pets. This applies to Halloween, just as any other day we alter our normal daily routine. The basic things to think about include. . . . Read More
Play our Dog Trivia Quiz. It's challenging, informative and just plain fun. Play Here
Multiple cases of canine influenza have recently been confirmed in Louisville. Remember to go to reputable sources to get the facts on canine influenza as misinformation spreads on social media. Read More.
Guest author Matt Barnett, of Dog Dojo writes about the importance of socializing our dogs. He shares with us some of the benefits of socialization and some of the problems our furry friends can develop when we don't put forth the effort to ensure that our dogs are properly socialized with other dogs and other humans as well. Read More
Guest author Zara Lewis, writes about changing trends in pet ownership that indicate pets are becoming real family members. They are no longer left at home, and very few people choose to keep them on a chain. Instead, pets have their own rights and freedoms, and . . . . Read More
I think my personal experience permits me to write with a voice of authority on adopting a pet. The first point I want to make clear is that it's a big and life-changing event to bring a pet into your home. Read More
Rabies claims the lives of approximately 59,000 people worldwide each year. We have no reliable statistics on the number of animals that die from the disease. World Rabies Day was established to raise awareness about this disease and to work to eradicate it from our planet. What can pet owners do? Read More
With the increasing rates of obesity in our pets in the United States, feline diabetes rates are also increasing. Do you know the risk factors, symptoms and how to treat the disease in your cat? Read More
In a guest post, Cindy Aldridge of Dog Friends, offers useful tips on how to make a move to a new residence comfortable and stress-free for your dog. It starts with considering your dog with the initial house hunting. Read More
The majority of dogs spend some time outdoors and many pet owners have cats that come and go from indoors to outdoors frequently. If our pets spend any time at all outdoors, flea prevention is something we need to constantly work at on a regular basis. Read More
My answers to several of the questions I am asked most often by prospective clients, from how often do you visit, to what services do you provide and what do you charge? Read More
Mikel Delgado, a Ph.D. Candidate in Psychology at the University of California, Berkeley, doesn't seem to think so and tells us why in this well-researched article. Read More.
Confidence that our pets will be taken care of during and following emergencies starts with a plan. Learn from the experts how to make a viable emergency plan. Read More.
As pet owners know, buy your cat a toy, a climbing tree made specifically for cats, a new bag of cat food shipped to your home or anything that comes in a box the size of which is a bit smaller up to quite a bit larger than your cat. Odds are your cat will forego the gift and climb in the box. Why do cats seem to get such enjoyment from empty boxes? Researchers believe cats like boxes for several reasons . . . . Read More
It seems most dogs' owners talk to their dogs, some going so far as to tell his or her furry best friend all their troubles. Research has shown that not only can our dogs learn hundreds of words, our pets also recognize various tones in which we say words and phrases. Read More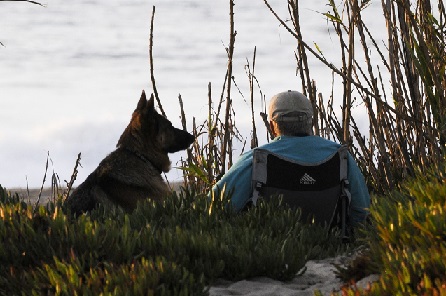 A personal story about rescuing a dog and all the puppies she brought into my life and what happened to each one of them. Each one had a unique personality and taught me something important. Read More.
It is so vitally important for pet owners to be aware of what medications prescribed for humans can harm our pets. All too often it seems convenient to use what we have on hand to treat our pets. This can be fatal. Read More
What we humans consider odd behaviors in our dogs is something that can become quite concerning. The question as to why they act the way they do is one of the most frequent questions vet are asked. Read More
A personal story about my dog Tripper, whose behavior changes from sweet to horrible in seconds. After reading this you'll understand how he got his name. Read More
To determine how much exercise your dog needs, consider your pet's breed or ancestry, size, current health condition and age. In addition, take into account current weather conditions when exercising your dog outdoors. Read More
The Humane Society of the United States offers practical advice on how to provide for your pets after your death. Information includes how to make use of a legal will, a trust and power of attorney, to protect the health and welfare of our pets and prevent him or her from ending up in a shelter. Read More
Experts argue both for and against vaccinations for adult dogs and cats. I strongly believe in vaccines for puppies and kittens. Adult pets? Read More
Learning the basics of pet insurance, how it works, what it covers and how much it costs can help us determine if we need to purchase insurance for our pets. Read More.
Dennis of Fishboxpro offers tips for those of us with limited space on how to use a planted nano aquarium with fish to reduce stress levels. Read More.
Summer pet care requires mainly being aware of the immediate environment. Keeping our pets safe is a priority for all of us and a little common sense goes a long way, as the old saying goes. If your pets are like mine, they enjoy the outdoors tremendously. Dylan, especially, wants to be outside every waking minute whenever possible. This means I have to be aware of his immediate surroundings whether we're at home and certainly if . . . . Read More
A friend and I were talking about popular pet names, especially those used for cats and dogs and she read me names from a list she'd gotten somewhere and asked me how many of these I had used in the past. I have volunteered to foster both cats and dogs numerous times throughout the years. I've rescued a number of puppies . . . . Read More
Responsible pet owners DO NOT leave pets unattended in hot vehicles. Unfortunately, not all pet owners are responsible. Others assume a pet will be fine left alone for a few minutes in a car if the weather is not blazing hot outside. This is not true. If the sun is shining and it's above 60 degrees outside, an animal left in a vehicle can be in danger. So, if you see an animal suffering in a hot car, what should you do? Read More
Canine influenza is spreading across the southeastern United States after dog shows in Georgia and Florida. What is it and how can we stop the spread? Read More.
So you're planning a trip and the thought of leaving your pets behind is not acceptable to you. Although, we specialize in taking care of your pets in your own home while you're away, I understand that sometimes you simply cannot leave them. If that's your situation, a little planning and preparation is needed to make traveling with your pets secure and comfortable for both you and them. Read More
Moving from one residence to another does not have to be so stressful on our pets if we follow a few simple practices. Read More
Google "Labrador Retriever puppies for sale" and you'll likely be flabbergasted by the literally hundreds, if not thousands, of results the search engine returns. I was. Read More
Frank T. McAndrew, a professor of psychology at Knox College, relates his personal experience of losing a long-time companion. Read More.
Heartworm disease is a serious condition that is potentially fatal, especially for canines. Pets that suffer from this condition include dogs, cats and ferrets. Other mammals vulnerable to heartworm infestation include coyotes, foxes, sea lions and wolves. There are also reports, albeit rare, of heartworms infecting humans. Read More
Reducing the mosquito population benefits all birds and mammals, us included. As you well know, not only do mosquitoes transmit heartworms, these pests also carry . . . Read More
My friend Maggie Greene, a former Frankfort resident, offers tips on buidling a cat room without breaking the bank. Be sure to read both Part 1 and Part 2 of this helpful and entertaining post.
Not everyone can afford to have their pets teeth cleaned on a regular basis, but with February being National Pet Dental Health Month, I'd like to offer a few suggestions. These are not intended to take the place of very important dental care from your veterinarian. Read More
I have shared on this blog several things from my childhood and doing what I thought was the "right" thing to do before I really knew the "right" thing to do. This story is no different in that aspect, it will show you a little glimpse of the way I grew up, and how I grew to be me. Read More
When I was a child, I spent hours carrying around kittens, talking with them, getting to know them, telling them my sorrows, and pretending I understood theirs. We had kittens around quite often back then; we knew nothing of spaying and neutering animals. It seemed every time I turned around another litter was born. Read More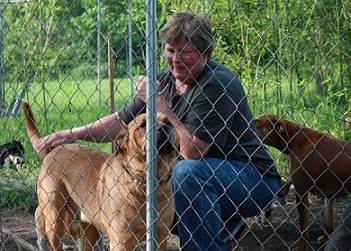 I first met Toby when he was about three years old. He had been abandoned in a house where someone came by occasionally to toss food through an open window to him . . . . Read More
From time to time we hear people ask, "Do dogs dream?" or "Do animals dream?" Read More
Major news outlets around the nation reported this past weekend that Ringling Brothers and Barnum and Bailey circus will shut down permanently this coming May. The New York Times (NYT), reported January 14, 2017 that Kenneth Feld, CEO of Feld Entertainment, attributed the decision to declining ticket sales. Read More
When we talk about beneficial pets, service animals often come up in the conversation. It is a fact that service animals offer many benefits to us humans through various therapeutic and helpmate roles. For example, dogs are trained to detect seizures and help vision impaired humans navigate the surroundings. However, research has shown that the beneficial influence pets have on human health extends far beyond trained animal roles. Read More
I first met Chance about 10 years ago as a small dog chained to a pole on the blacktop in front of a residence on Holmes Street, with no food, shelter or water on a 99 degree hot summer day. I stopped my vehicle to check on him and a gruff man appeared.
Read More
If you have never held a perfectly healthy animal while someone puts a needle into its arm to end its life, you may not understand the importance of having your animals spayed/neutered.
Read More
On November 30, 2016, my heart was broken. I had to make the decision to end Abby's suffering from an incurable kidney disease. She was my little girl and I loved her like I would have loved a human child. I was her "Momma" and there was no telling either of us anything different.
Read More