Five Benefits of Using Dog Kennels
Please Share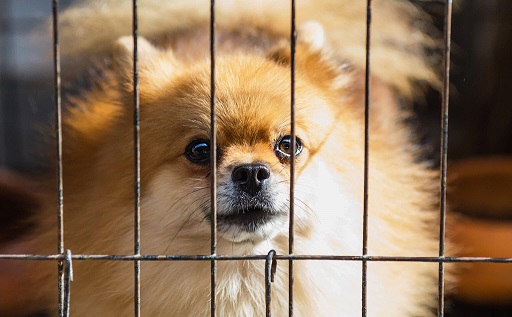 A dog kennel is a dog house which keeps your pet in confinement. Using a dog kennel you can keep your furry friend safe and protected without keeping him on leash. It will also provide security for your family members and your neighbors.
If you don't have a fenced yard or just want to keep your dog in confinement then a dog kennel will be a great thing. It can be made comfortable and provide lots of space so that pets can play easily.
Before buying a dog kennel, you should know it well and how it will be beneficial for your pet. Here we offer a list of the top five benefits of using dog kennels:
Provides Enough Space

Dog kennels provide enough safe space for dogs so that they don't get bored. They can easily play and exercise inside the kennel. You can also easily gather essentials for your dog like dog toys, food, water and a bed inside the kennel.

It is not always possible to leash dogs or keep them with you while you are away from home. In that case a kennel provides safety and security. Besides, you don't need to worry that your dog may escape or cause any damage when you are not home.

Keep Your Pet Safe

A kennel keeps your dog safe by providing him or her shelter in an enclosed area. It provides a roof to give shade which protects your dog from rain in rainy seasons and excess heat on a sunny hot day.

Kennels are made with well-ventilated fencing that allows your dog to take in fresh air to breath. It also keeps your family members, neighbors and other small pets like puppies safe from an aggressive dog.

In addition, if you have plants in your yard or garden that may be toxic to your dog and cause harm, confining your dog in a kennel is a good way to protect from these dangers.

Easy to Carry While Travelling

If you want to take your dog along with you while you are travelling or out of the home then a portable kennel is great for you. These are easy to carry. Your dog cannot do any damage to your car or will not be able to jump outside while you are driving. This will keep him protected.

Make Dog Training Easy

House training of a dog becomes much easier using a kennel. You can gradually educate them what is right or wrong by confining them.

Potty training of dogs is a difficult job. They need a fixed spot where they can eliminate and also need regular supervision. You can do it easily if you keep your dog in your control. Take them to that spot every time. After a few days they will learn to do this themselves.

Few dogs are aggressive or mischief in nature. Some of them are hyperactive. In that case, dog kennels play a vital role to keep them under control. You can teach your dog what to do or not by confining them. Praise for the right job and lack of praise for the wrong one. This will help them to improve their behavior.

Cheaper than Fences

If you consider overall cost, the dog kennels are cheaper than fences. Besides, dog fences are not so easy to set up. Whereas, a dog kennel is easy to assemble. So, considering these a dog kennel will be a great alternative to a dog fence.
In conclusion, if you are a pet lover and need to keep your dog in confinement but off of leash then you can go for a dog kennel. It will keep your beloved dog safe and protected. Choose the right kennel for your dog considering the size and construction material. It will be a great thing for both you and your dog.
John Howes is the founder of Petcareup. A 29-year-old, entrepreneur, pet lover and passionate blogger, he loves to write about pets and help pet owners to choose the best products for their pet. Check out the latest article on his blog.